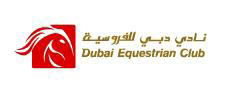 Expenses & privileges, extended by the Organising Committee:
1. Privileges extended by the Organising Committee (OC) to rider and team members will include travel, sharing accommodation and buffet servings. Privileges will not include room service, alcoholic beverages, phone calls, SPA and any other expenses.
Further :-
a) Three persons (including rider) will be invited per nominated horse. The OC, through its Travel Agent, will provide travel in the form of air transport, economy class, from the home country (International Airport) to Dubai and return.
b) Person 1 to travel one day prior to the horse flight.
c) Person 2 & 3 to travel 3 days before the event, ie, 13th/14th March – 19th /20th March 2018.
Riders:
i) Nominated rider (not necessarily as a combination) should have successfully completed at least one 120 km ride or an 80 km ride within 24 months prior to the closing date of the entry.
ii) Selection priority will be given to FEI medal winners & Elite Endurance Riders
Horses:
iii) The nominated horse must be a successful finisher (ie, placed within the 1st 10 position) of any FEI event of 80 km and above or an equivalent ride accepted by the OC.
iv) Nominated horses should be preferably under the age of 10 years and registered with the FEI with a valid FEI document.
v) Nominated horse should have the eligibility to take part in a CEI2* 120 km or above.
vi) Selection priority will be given to FEI medal winners.
vii) Only one horse per nominated rider received before the closing date will be considered for selection process. Substitutions will only be allowed within the nominations received before closing and selected horses are only invited, with the written consent of the OC.
Our official shipping agent, 'Janah Management Co Ltd' will be shipping your horse. Kindly communicate with them as per the contact details mentioned below: The OC will ship your horse from an airport of our choice (place and date of shipment to be advised).
Janah Management Company Limited
Henry Bullen |e-mail: HBullen@janah.co.uk
Dalham Hall Stud, Duchess Drive, Newmarket CB8 9HE
Tel: +44 (0)1638 732100 | Fax: +44 (0)1638 731319 | Direct Dial: +44 (0)1638 732101
Kindly note that additional person(s) wishing to travel to the UAE will have to make their own arrangements (flights, transfers, accommodation etc.).
2. Attachments
Please complete the attached form(s) in full furnishing details of rider and team. Information may be printed (BLOCK LETTERS. Requested information may kindly be e-mailed to CPCup@dubaiequestrianclub.ae.
Awaiting your prompt reply and thanking you in advance for your kind co-operation in the matter.
Shipment of Horses – Guidelines
The OC will offer, through 'Janah Management Co Ltd' and their appointed agents to co-ordinate the shipping of invited horses to and from Dubai on or after 11th / 12h March (TBC) and the return date will be one day after the event.
The OC will be shipping your horse from the designated International Airport of departure, and return air transportation to country of departure. However, any costs relating to a period spent in quarantine on export & return to their home country will be at the owner's expense including all internal horse transport & export preparation costs to meet the UAE Temporary Import requirements.
Tack & Equipment allowance will be in accordance with the guidelines provided by the Shipper. Any equipment which exceeds the prescribed limit will be charged and all additional expenses to be borne by concerned horse connections with no guarantee that the items will be shipped on the same horse flight. All Tack & Equipment should be cleaned & disinfected prior to shipment to & from UAE & be stored in Plastic – Metal Containers which can be handled (NO Wooden Crates) and sealed with a "wire tie" type of seal.
Any change from the suggested transport arrangement by the OC/Shipper which incurs additional cost will be at the owner's expense. The OC and its transport agents will not be liable for any death of or injury to any invited horses during transportation to and from the United Arab Emirates or while in the United Arab Emirates. The OC will not be responsible for horse and personnel insurance. Individuals should make their own insurance arrangements.
The cost of transportation from designated International Airports in UAE to Dubai International Endurance City and return will be covered by the OC. If Owners wish to ship their horse(s) to any country other than the country of origin / departure, they will be responsible for all costs and arrangements.
ALL horses on UAE Temporary Import Health Certificate MUST leave the UAE after the event. It will not be the responsibility of the OC or 'Janah Management Co Ltd' & their agents to arrange parking of horse boxes at the airport of departure in the country of origin. It may be done at the owners risk and responsibility.
Please contact our Shipper 'Janah Management Co Ltd' for more details:
Janah Management Company Limited
Henry Bullen |e-mail: HBullen@janah.co.uk
Dalham Hall Stud, Duchess Drive, Newmarket CB8 9HE
Tel: +44 (0)1638 732100 | Fax: +44 (0)1638 731319 | Direct Dial: +44 (0)1638 732101
DOWNLOAD: DUBAI CROWN PRINCE ENDURANCE CUP CEI** 120 KM
---
Please communicate to:Dubai Equestrian Club – Endurance Office
Meydan Grandstand, Al Meydan Road, Nad Al Sheba
P. O. Box : 50 333, Dubai, United Arab Emirates Tel: (+971 4) 327 00 77 Fax : (+971 4) 381 38 90
www.dubaiequestrianclub.ae / e-mail: CPCup@dubaiequestrianclub.ae